Building Leaders. Building Communities.
JFAO provides opportunities for young people age 15-29 of all backgrounds, but especially those in rural Ontario, to take on the challenge of exploring their individual talents and potential to develop personally while being involved in bettering their communities, networking, and having fun. JFAO's mission is "To Build Future Rural Leaders, Through Self-Help and Community Betterment."
Self-directed programs and opportunities provided by JFAO and its 15 affiliated clubs help to develop a member's sense of social and environmental responsibility, the ability to provide effective leadership, and an awareness of good citizenship within the community and world around them.
Members across the province have the opportunity to participate in exchanges with several countries and one province, as well as provincial sport, cultural, and skills competitions.
Leadership Camp, Communications Workshops, March Conference, Director's Training and the Ontario Young Farmers Forums round out JFAO's personal development opportunities, not including the many locally organized inter-club challenges and events. JFAO also works with 4-H Ontario, its own alumni and many other partners to further increase the opportunities for youth in Ontario.
Each year JF members collectively donate to charitable projects across the province, along with countless hours of volunteer service. A provincial charity is designated each year, a list of which can be found here on our website. JFAO also operates the Ontario Century Farm recognition program, which began as a centennial project in 1967.
The first JF clubs formed in 1914 in Durham, York, Peel, and Middlesex.  JFAO is a charitable organization established in 1944 with the support of the rural extension branch of the Ontario government, with a membership of approximately 10,000 at its peak. Today JFAO is funded solely with the support of members, donors and sponsors.  
Executive – Representatives – Staff
Junior Farmers' Association of Ontario
Kylie
O'Neil
Junior Farmers has been an important part of my life for the past 18 years. I joined the Middlesex Junior Farmers in 2009 and have previously held the roles of Provincial Director, 4-H Ontario representative and the Director of Programming at the provincial level. Outside of Junior Farmers, I teach Kindergarten and help on my family's dairy and cash crop farm on the weekends and school breaks. My favourite parts about JF are the people I meet, the places I have travelled for JF events and the opportunities I have had to be a part of my community. I am honoured to take on the role of the 78th President of the Junior Farmers' Association of Ontario this year. I am excited to work together with the executive team to keep members engaged and support local clubs in moving Junior Farmers past the pandemic and into a bright future.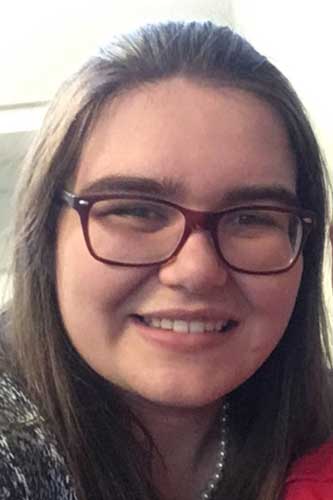 Elizabeth
Bruce
My Name is Elizabeth Bruce and I am proud to serve as JFAO Past President. I have been a member of Oxford County Junior Farmers since 2015. I had the pleasure of serving as the 77th JFAO president last year and have previously held the roles of West Zone Director and Provincial Director for Oxford. I never thought I would be where I am today, but my years in Junior Farmers have been life changing. Through JF, I have made lifelong friends from across the province, grown from a shy member into a leader and have had numerous opportunities to give back to my community. Outside of JF, I am an elementary school teacher with the Thames Valley District School Board. I enjoy spending time in the community, both with my local JF club and as a 4-H leader. I am excited to help guide our incoming exec and board of directors in their respective roles as we continue to focus on building leaders, building communities.
Stephanie
Vickers
Executive Director of Finance
I grew up on a dairy farm just outside of Meaford, ON where my parents are still actively farming and where I got my passion for agriculture. I graduated from the University of Guelph in 2016 with a Bachelor of Science in Agriculture. I have been involved in JF on and off for the last 15 years. Looking forward to the joining executive and stepping into the new challenge. In my spare time I enjoy playing hockey and baseball, being outdoors and am areading a good fiction novel.
Jamie
Schultz
Executive Director of Programming
I'm Jamie Schultz a current Renfrew County Junior Farmer member, just finishing up my undergraduate degree in Biology with a Health Science Specialization at Trent University! I grew up on a dairy farm located in Douglas Ontario and when our family sold it, I remained apart of Junior Farmers as a means of staying connected to agriculture! I am also in my third year operating a College Pro Window Cleaning Franchise in the Ottawa Valley and will be applying to master programs for the following year. I have been a member for the past 7 years and was the Eastern Zone Director Last year! I am very excited to take on the role of Executive Director of Programming with our organization and be a part of our executive team in navigating another year!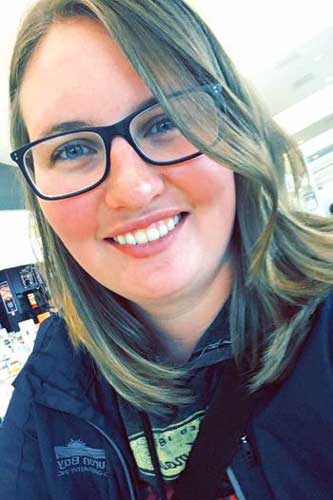 Christine
Wyville
Executive Director of Communications
Hello everyone! My name is Christine Wyville. I have been a part of Junior Farmers since 2012 and am the current President of Grey County JF. I studied agricultural science at the University of Guelph and currently work as a Crop Specialist with the Huron Bay Cooperative in Markdale & Dundalk. I grew up on a dairy, beef and cash crop operation in Grey County and we currently still cash crop that land today. I am very passionate about agriculture and am very active in my local community. I serve on the Grey County 4-H Association board as a director, am the secretary of the Rocklyn Ag Society and am the treasurer for District 10 of the Ontario Association of Agricultural Societies. I enjoy playing baseball in the summer months and really love exploring new places. I look forward to working with everyone as the 2021 Executive Director of Communications to make this year a great one!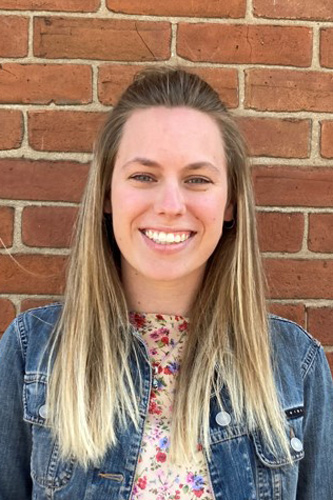 Rinske
van der Steege
Executive Director of Community and International Programs
Hey everyone! Rinske here as your Director for Community and International Programs (CIP)! I have been a member Haldimand-Norfolk JF since 2016, and this will my second year on the executive board. I just finished my B.Sc. in Agriculture at the University of Guelph and I am excited to work within the dairy industry. This year, I am looking forward to embrace new opportunities within Junior Farmers. Even with our present day challenges, I am determined to shine the Junior Farmers' motto, "Building leaders, building communities," within the province and with our international partners.
Karen
DeBruyn
Hi everyone, I am really excited to serve as the West Zone Director for JFAO this year! I am from Salford, where my family has a farrow to finish swine operation. I have been a JF member for nearly 8 years and have been very active in the Oxford county club serving as president and secretary and on the committee for our annual Embro Truck and Tractor Pull. I graduated from the University of Guelph with an undergraduate and master's degree in agriculture and now work fulltime in the swine industry. I am so grateful for the opportunities JF has provided me so far and can't wait to work with members in the West Zone and across the province throughout the next year.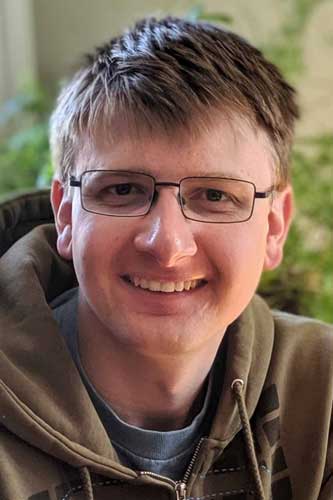 Joel
Speers
My name is Joel Speers and I am pleased to take on the role of Central Zone Director. I was a member of 4-H and have been a member of Durham West Junior Farmers since 2014. I have held the position of Assistant Provincial Director for the past several years. I work for the Township of Uxbridge and enjoy volunteering for community events including the Canada Day Committee and as a Director on the Uxbridge Fair Board.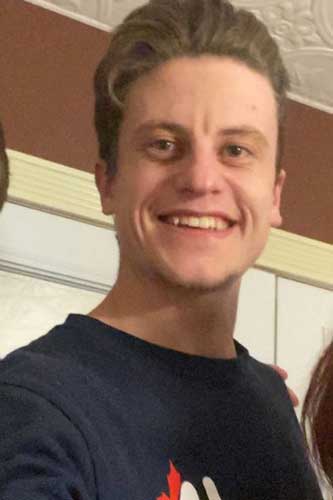 Justin
Brooks
I'm from Stormont-Glengarry. I have been a proud part of junior farmers for the last five years, a provincial director for four years and was president of my club for the last two years. I have made so many great memories with many friends all over the province. As for my personal life, I am a plumber by trade and a relief Milker on weekends. I have a dog named clarity who goes everywhere with me.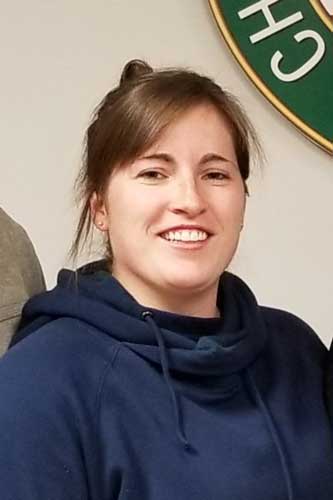 Meredith
Mulligan
Hi everyone, I'm Meredith Mulligan and I've been a member of Renfrew County Junior Farmers for 8 years. I've held many positions within our local club including president, assistant provincial director and public relations, among others. I work full-time at a local, multi-location feed store and have been a director of our local fairboard for the past 6 years. Junior Farmers has helped me find many opportunities over the years and while I have been very active within our local Junior Farmers club since joining I am excited to have a role at the provincial level as this year's Social Media Rep!
Charlotte
Huitema
My name is Charlotte Huitema, and I have been a member of the Haldimand-Norfolk JF and JFAO for two years. I am a 3rd generation egg farmer and work full time on my family's farm in Haldimand County. I was raised on a pig and egg farm. I graduated from Ridgetown College last April 2018 with an agriculture diploma. Before attending Ridgetown College, I completed the Recreation and Leisure Diploma at Mohawk College, and was recruited and played on the women's varsity volleyball team. I have a real passion for being an egg-vacate. I am an egg ambassador for Egg Farmers of Ontario and enjoy sharing the importance of how eggs get from the farm to table at events across the province such as the CNE, RAWF, World Egg Day, elementary schools, and local fairs. I am involved in my local: Haldimand Federation of Agriculture and am aware of the important work that OFA does for agriculture in Ontario. I have also attended the Ontario Young Farmers Forum several times, and see the importance of the event being linked with the OFA. I plan to help strengthen the relationship between our two organizations, again with having the joint event with OFA-Ontario Young Farmers Forum. I am happy to be the OFA rep for a second year and will always make myself available if anyone has any questions or concerns regarding OFA information.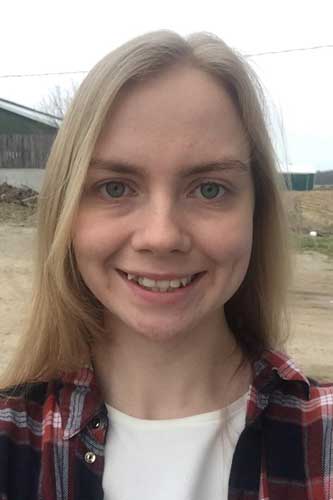 Lauren
Bos
My name is Lauren Bos, and I am excited to be the 4-H Rep for 2020. This will be my fourth year in Junior Farmers and my home club is the Huron-Perth Junior Farmers. I joined Junior Farmers to meet new people and be more involved in my community, and Junior Farmers has really helped me to do both of these. I am currently apprenticing as an Electrician and also help out on the family farm where we have nursery pigs and background cattle as well. When it comes to 4-H I am a fairly new member. Last year was my first year in 4-H but I haven't let being new stop me from trying new things. Last year I was part of the local sheep club and enjoyed it and am hoping to do that club again this coming year. I am currently one of the 2020 4-H Ontario Ambassadors and hope that this helps me to learn more about 4-H. I hope to help to connect 4-Hers with Junior Farmers to show them that after they have graduated from 4-H they have more opportunities to be involved in 4-H events, the local community, and so much more. I hope to work with the different clubs with how to get 4-H members in their local areas interested in joining Junior Farmers.
Mission

To build rural leaders through personal growth, travel, experiences, and community betterment.
Junior Farmer clubs in Ontario were formed long before JFAO came to be. In 1914, agricultural short courses were conducted by the Agricultural Representatives in several counties.