Building Leaders. Building Communities.
JFAO provides opportunities for young people age 15-29 of all backgrounds, but especially those in rural Ontario, to take on the challenge of exploring their individual talents and potential to develop personally while being involved in bettering their communities, networking, and having fun. JFAO's mission is "To Build Future Rural Leaders, Through Self-Help and Community Betterment."
Self-directed programs and opportunities provided by JFAO and its more than 20 affiliated clubs help to develop in members a sense of social and environmental responsibility, the ability to provide effective leadership, and an awareness of good citizenship within the community and world around them.
Members across the province have the opportunity to participate in exchanges with several countries and one province,
as well as provincial sport, cultural, and skills competitions.
Leadership Camp, Communications Workshops, March Conference, Director's Training and the Ontario Young Farmers Forums round out JFAO's personal development opportunities, not including the many locally organized inter-club challenges and events. JFAO also works with the Ontario Federation of Agriculture, 4-H Ontario and its own alumni to further increase the opportunities for youth in Ontario.
Each year JF members collectively donate upwards of $80,000 to charitable projects across the province, along with countless hours of volunteer service. A provincial charity is designated each year, a list of which can be found here on our website. JFAO also operates the Ontario Century Farm recognition program, which began as a centennial project in 1967.
The first JF clubs formed in 1914 in Durham, York, Peel, and Middlesex.
JFAO is a charitable organization established in 1944 with the support of the rural extension branch of the Ontario government, with a membership of approximately 10,000 at its peak. Today JFAO is funded solely with the support of members, donors and sponsors. JFAO's annual fundraising golf tournament takes place every August at Guelph Lakes.
Details and registration for our annual golf tournament can be found under provincial events here on our website.
Executive – Representatives – Staff
Junior Farmers' Association of Ontario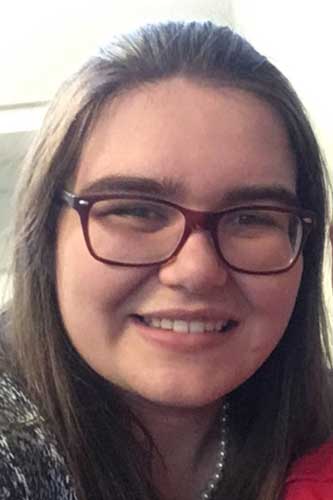 Elizabeth
Bruce
My Name is Elizabeth Bruce and I am proud to be the 77th President of JFAO. I have been a member of Oxford County Junior Farmers since 2015. I have previously held the roles of West Zone Director and Provincial Director for Oxford. I never thought I would be where I am today, but my years in Junior Farmers have been life changing. Through JF, I have made lifelong friends from across the province, grown from a shy member into a leader and have had numerous opportunities to give back to my community. Outside of JF, I am an elementary school supply teacher as well as a support assistant at L'Arche London. I enjoy spending time in the community, both with my local JF club and as a 4-H leader. I am excited to take on this role as we embark on a year of change and uncertainty, while still focusing on building communities.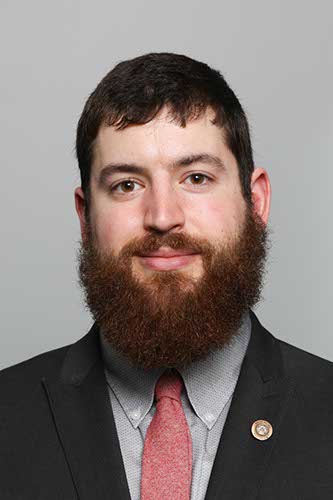 Nicolas
Weber
My name is Nic Weber And I have been a member if Junior Farmers for 8 years now and between working on our family beef and sheep farm and full time at the parts counter for a local tractor dealership I really enjoy all of the great things JFAO has to offer no matter if you are a farmer or not. After being president last year I am looking forward to all the new challenges and adventures that the past presidency brings with it and bright future we all can create from there.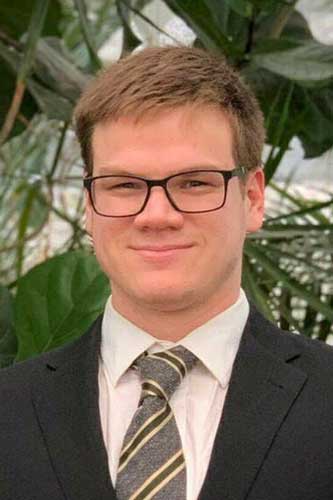 MacKenzie
Mahon
Executive Director of Finance
My name is MacKenzie Mahon. I am your 2019/2020 Executive Director of Finance. I have been member of the Middlesex Junior Farmers since 2013. I have been on the board for a number of years and held the finance position once before. I completed my Food and Agriculture Business degree at the University of Guelph and am currently continuing my study with a masters in the Food, Agriculture, and Resource Economics department. I am looking forward to applying my skills and experience into this role throughout the upcoming year.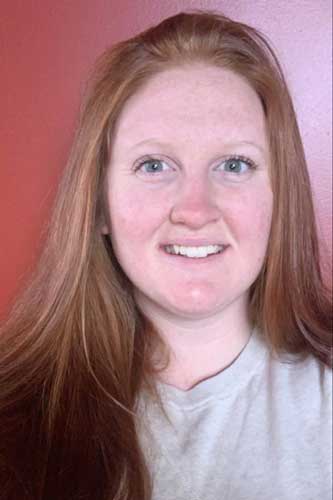 Ashleigh
Beacham
Executive Director of Programming
My name is Ashleigh Beacham. I recently graduated Iowa Central College where I studied psychology on a swimming scholarship. I am super passionate about getting involved and volunteering in my community. I am very excited to be the 2020 Executive Director of Programming. I have been a member of JFAO since 2016 and have been actively participating in both local and provincial events! The past 2 years I have had the privilege of representing the Middlesex club as the Assistant Provincial Director. In this role, I look forward to connecting with our members and helping to provide a positive environment for personal growth, travel, experiences, and community betterment.
Patrick
Sullivan
Executive Director of Communications
My name is Patrick Sullivan. I am a member of Carleton JF and have been involved with the Carleton and University of Guelph clubs since 2014. I am currently studying agricultural science at Guelph and graduated from the University of Waterloo with a BA in 2017. I have been involved in the planning of several local events in Carleton. I spent the last year as the East Zone Director and am excited to continue on the executive as your Director of Communications.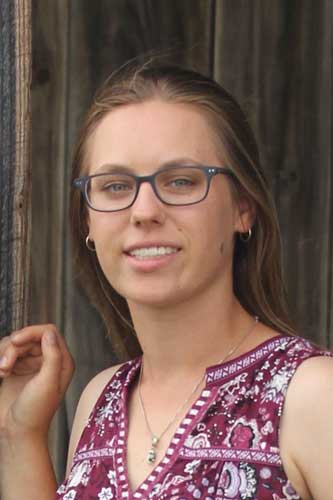 Rinske
van der Steege
Executive Director of Community and International Programs
Hey everyone! Rinske here as your Director for Community and International Programs (CIP)! Currently, I am finishing up my B.Sc. in Agriculture at the University of Guelph. I have been a member Haldimand-Norfolk JF since 2016, and took on the role as H-N's Provincial Director last year. I enjoyed my time on the Board of Directors and with my passion of adventure, this position will be my next adventure. This year will be a focus on the community aspect, and I am excited to see what CIP will bring this year.
Lee
Mayes
My name is Lee Mayes and I am thrilled to be the west zone director. I am a proud member of Waterloo Junior Farmers. I am very excited to be helping grow and expand Junior Farmers not only in the west but on a provincial scale.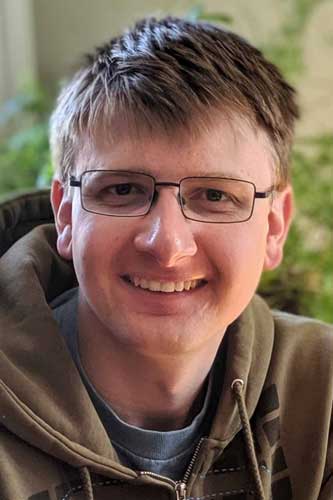 Joel
Speers
My name is Joel Speers and I am pleased to take on the role of Central Zone Director. I was a member of 4-H and have been a member of Durham West Junior Farmers since 2014. I have held the position of Assistant Provincial Director for the past several years. I work for the Township of Uxbridge and enjoy volunteering for community events including the Canada Day Committee and as a Director on the Uxbridge Fair Board.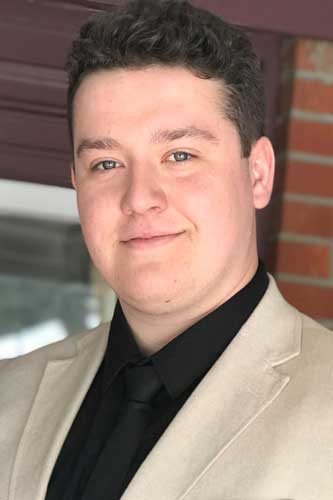 Jamie
Schultz
My name is Jamie Schultz, I am from Renfrew County and have been a member for 6 years! I am currently studying Biology at Trent University in Peterborough. I have been a Provincial Director for the past 2 years and I am excited to take on a larger role as a part of the Executive Board! I am also the Youth Director for the Renfrew County 4-H Association. I am excited to spend more time with this organization and build even more connections with those in the East Zone as well as the province.
Crystal
Blake
My name is Crystal Blake. I am very passionate about this amazing organization. I am a college graduate working in the agricultural industry for Jones Feed Mills Ltd, as their dispatch and quality control manager. I obtained my diploma from the University of Guelph (Ridgetown College) and furthered my studies at Olds College in Alberta earning my Bachelor of Applied Science in Agribusiness. I grew up on my family's purebred Galloway cow-calf beef farm showing our cattle in Ontario, Saskatchewan, and in the United States. I have an extensive background in the agriculture industry with contacts in all fields, which I feel will be an asset in this role. I have been excited to hold roles not only locally at my county club, but have also held the role of JFAO's 2017 Executive Director of Marketing and 2018 Executive Director of Agricultural Programs. I've also served as the 2016 & 2019 Social Media Rep for JFAO, and plan to use my skills and knowledge from my experience to continue to promote JFAO through all social media outlets this year.
Charlotte
Huitema
My name is Charlotte Huitema, and I have been a member of the Haldimand-Norfolk JF and JFAO for two years. I am a 3rd generation egg farmer and work full time on my family's farm in Haldimand County. I was raised on a pig and egg farm. I graduated from Ridgetown College last April 2018 with an agriculture diploma. Before attending Ridgetown College, I completed the Recreation and Leisure Diploma at Mohawk College, and was recruited and played on the women's varsity volleyball team. I have a real passion for being an egg-vacate. I am an egg ambassador for Egg Farmers of Ontario and enjoy sharing the importance of how eggs get from the farm to table at events across the province such as the CNE, RAWF, World Egg Day, elementary schools, and local fairs. I am involved in my local: Haldimand Federation of Agriculture and am aware of the important work that OFA does for agriculture in Ontario. I have also attended the Ontario Young Farmers Forum several times, and see the importance of the event being linked with the OFA. I plan to help strengthen the relationship between our two organizations, again with having the joint event with OFA-Ontario Young Farmers Forum. I am happy to be the OFA rep for a second year and will always make myself available if anyone has any questions or concerns regarding OFA information.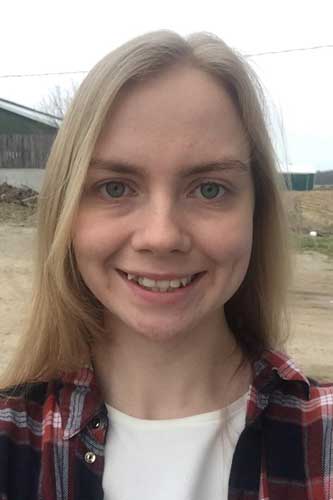 Lauren
Bos
My name is Lauren Bos, and I am excited to be the 4-H Rep for 2020. This will be my fourth year in Junior Farmers and my home club is the Huron-Perth Junior Farmers. I joined Junior Farmers to meet new people and be more involved in my community, and Junior Farmers has really helped me to do both of these. I am currently apprenticing as an Electrician and also help out on the family farm where we have nursery pigs and background cattle as well. When it comes to 4-H I am a fairly new member. Last year was my first year in 4-H but I haven't let being new stop me from trying new things. Last year I was part of the local sheep club and enjoyed it and am hoping to do that club again this coming year. I am currently one of the 2020 4-H Ontario Ambassadors and hope that this helps me to learn more about 4-H. I hope to help to connect 4-Hers with Junior Farmers to show them that after they have graduated from 4-H they have more opportunities to be involved in 4-H events, the local community, and so much more. I hope to work with the different clubs with how to get 4-H members in their local areas interested in joining Junior Farmers.
Mission

To build rural leaders through personal growth, travel, experiences, and community betterment.
Junior Farmer clubs in Ontario were formed long before JFAO came to be. In 1914, agricultural short courses were conducted by the Agricultural Representatives in several counties.