Building Leaders. Building Communities.
JFAO provides opportunities for young people age 15-29 of all backgrounds, but especially those in rural Ontario, to take on the challenge of exploring their individual talents and potential to develop personally while being involved in bettering their communities, networking, and having fun. JFAO's mission is "To Build Future Rural Leaders, Through Self-Help and Community Betterment."
Self-directed programs and opportunities provided by JFAO and its 15 affiliated clubs help to develop a member's sense of social and environmental responsibility, the ability to provide effective leadership, and an awareness of good citizenship within the community and world around them.
Members across the province have the opportunity to participate in exchanges with several countries and one province, as well as provincial sport, cultural, and skills competitions.
Leadership Camp, Communications Workshops, March Conference, Director's Training and the Ontario Young Farmers Forums round out JFAO's personal development opportunities, not including the many locally organized inter-club challenges and events. JFAO also works with 4-H Ontario, its own alumni and many other partners to further increase the opportunities for youth in Ontario.
Each year JF members collectively donate to charitable projects across the province, along with countless hours of volunteer service. A provincial charity is designated each year, a list of which can be found here on our website. JFAO also operates the Ontario Century Farm recognition program, which began as a centennial project in 1967.
The first JF clubs formed in 1914 in Durham, York, Peel, and Middlesex.  JFAO is a charitable organization established in 1944 with the support of the rural extension branch of the Ontario government, with a membership of approximately 10,000 at its peak. Today JFAO is funded solely with the support of members, donors and sponsors.  
Executive – Representatives – Staff
Junior Farmers' Association of Ontario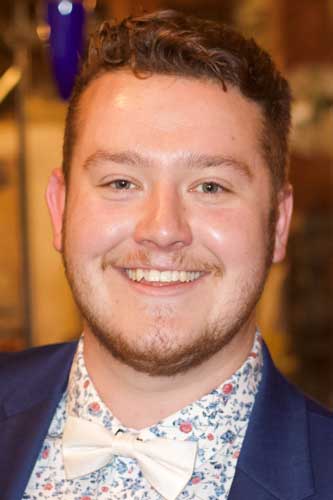 Jamie
Schultz
I am Jamie Schultz, a current Renfrew County Junior Farmer member. I have finished up my undergraduate degree in Biology with a Health Science Specialization and am currently completing a post-grad diploma at Humber College in Project Management. I grew up on a dairy farm located in Douglas, Ontario and when our family sold it, I remained a part of Junior Farmers as a means of staying connected to agriculture! I have been a member for the past 8 years and was the Director of Programming this past year and the Eastern Zone Director two years ago! I am very excited to be the 79th President of our organization and be a part of our executive team in navigating another year!
Kylie
O'Neil
Junior Farmers is an important part of my life. I joined the Middlesex Junior Farmers in 2009, and have previously held the roles of Provincial Director, 4-H Ontario representative, the Director of Programming, and I was the President last year. Outside of Junior Farmers, I teach Kindergarten and help on my family's dairy and cash crop farm on the weekends and during school breaks. My favourite parts about JF are the people I meet, the places I have traveled for JF events, and the opportunities I have had to be a part of my community. As the Past President, I am the Chair of the Board and will run the monthly Executive meetings, along with seeing to the day-to-day operating of the organization. I am excited to work together with the executive team to keep members engaged and support local clubs in moving Junior Farmers past the pandemic and into a bright future.
Karen
DeBruyn
Community and International Programs
I am excited to serve this year as the Director of Community and International Programs. I have been an Oxford JF member for 9 years and have been able to serve in many positions in my local club. In 2019, I was able to travel on exchange to Ireland and met lots of new friends and learned a new culture and perspective on agriculture. I'm excited to facilitate the same types of experiences for our members this year. Outside of JF, I work full time in the swine industry and assist on my family's hog operation.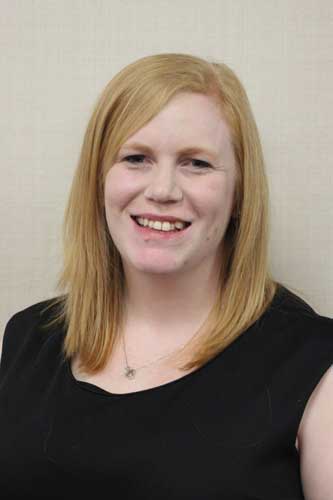 Tina
Wark
Hey There! My name is Tina Wark. I grew up in the small town of Meaford, ON just off Georgian Bay. I have been a member of the Grey County Junior Farmers (formerly Rocklyn Junior Farmers) for the past 10 years. Over the past 10 years in Junior Farmers, I've held roles such as Security, Provincial Director, and President for my local club. This year I'm really excited to take on the role of Executive Director of Programming with our organization and be a part of our executive team in navigating another year! A little bit about me, after high school I went to Canadore College for Radio Broadcasting, where I worked in the industry for 6 years. Three years ago, I made the switch to Employment, where I currently work as an Employment Generalist for the local Employment Service Provider. I look forward to working with everyone this year!
Meghan
McLeod
Hello! My name is Meghan and I'm really excited to be the Communications Director for 2022-2023! I hail from Durham Region (formerly Durham West) Junior Farmers and have been involved since 2016. I have my diploma in Public Relations and am currently in school for Business Administration at Fleming College. I live on a small hobby farm in Durham Region, where we have steers, Clydesdale horses, chickens, and ducks. When I'm not in school or working on anything for JF, I love spending time with my family and friends, watching Netflix, or going on adventures! I can't wait to see what the 2022-2023 year for JFAO has in store for us!
Jolande
Oudshoorn
Back in 2019, I got a message to join Junior Farmers- and I'm so very grateful that I did just that! Being part of the Huron Perth Junior Farmers club, it has been fun to watch it grow and to be involved in all the activities we do, whether within our club, the Zones, or Provincially. This year I wanted to try a role on the Provincial level, and with my background in accounting, I believe this position will be a great fit. I am looking forward to this year, meeting more members across the province and providing my knowledge of both finance and not-for-profit work.
Patrick
Sullivan
Hey y'all, I first joined JFAO 7 years ago and have been sitting on the board and various committees and taskforces for the past three years. While I reside in Guelph, I proudly represent the east zone and always look to help the province any way I can. Outside of Junior Farmers, I am an Assistant DC Manager for BSG Canada, helping make sure that the beverages we all love can keep flowing. I look forward to working with this year's Executive, Board of Directors, and the whole JF membership to make us the best JFAO we can be.
Nic
Willemsma
Hi everyone, my name is Nic Willemsma. I am excited to serve as the West Zone Director for JFAO this year! I live in Canada's most southern town, Kingsville. I joined JF in 2015 when I helped get the Essex Kent club running again and have been very active in JFAO, serving my club as President, Vice-President, and PD, and at the provincial level, I have been a member of many committees. Although I don't live on a farm, I have been involved in agriculture for as long as I can remember. I was a 4-H member for 15 years and was a 4-H ambassador in 2015. I have been volunteering at two local fairs. I was able to represent the Leamington fair as a Fair Ambassador in 2013 and 2014. I have worked many agriculture-related jobs and currently work on an apple orchard.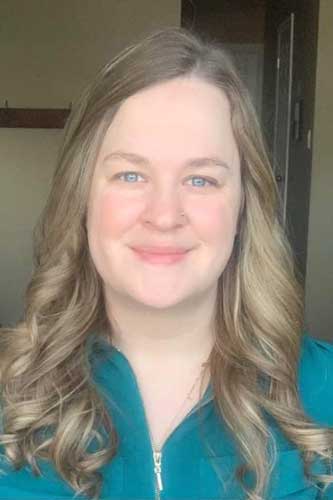 Arin
Douglas
My name is Arin Douglas and I am a member of the Wellington County Junior Farmers. I am so excited to be joining the 2022 JFAO Executive as the Central Zone Director. I look forward to getting to know members from across the Central Zone and supporting clubs as we embrace 2022! Outside of Junior Farmers, I am an active volunteer in my local community, poorly attempt to play a variety of sports, and am on a quest to visit as many rural towns in Ontario as I can. I have a job in agriculture lending that I love and I milk cows part time, as being in thebarn and working with cattle is something I really enjoy. As we move into the new year, I want to encourage all members to consider participating in a provincial board committee. When I first became a Provincial Director, I gained a lot from joining board committees and it has been such a great experience. These committees are an awesome way to get to know other members from across the province, help ensure that JFAO continues to be a strong organization, and build skills and experiences to add to your resume.
Carson
Wagner
My name is Carson Wagner, and I am your new OFA Rep for the upcoming season! My role is being able to attend meetings between JFAO and OFA and work alongside OFA and JFAO to help promote Agricultural Activities within each organization. I am from New Hamburg (which is technically in Waterloo County), but I am a member of the Oxford County Junior Farmers! I have been a member for about 6 years but time flies by when you're having fun each year. I help run my family dairy farm with my parents where we are milking around 60 cows with a robot, alongside I run a custom bale wrapping business. Fun fact about me: I have worked at the Canada Outdoor Farm show for 7 years helping with setup and some teardown, during that time I have met a lot of fun people from all around the country. I am looking forward to working with everyone throughout JFAO and am excited to have the opportunity to represent Junior Farmers. If anyone has any questions or concerns I would be happy to talk to you about it.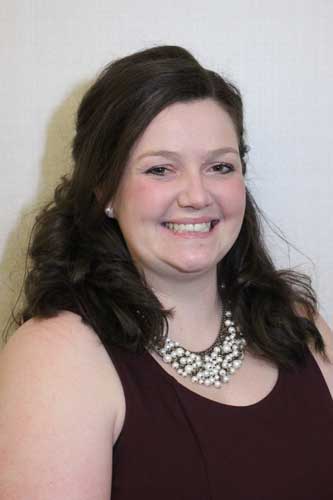 Alyssa
Waldroff
As a member of the Stormont-Glengarry Junior Farmers, I have had the opportunity to not only gain new friends within my own county but within the province as well. Junior Farmers hadn't been a local club in our area for quite some time until we brought it "back to life" 5 years ago. I have since served in several different roles, leading the club as President, documenting our meetings as Secretary, and most recently as the Provincial Director. Outside of Junior Famers, I'm involved in several different organizations including Stormont 4-H, Stormont Agricultural Society, and the Stormont Plowmen's Association. These roles have provided opportunities where I've gained leadership and public speaking skills. I value both these skills and the friendships I have gained through these experiences. This year as 4-H Rep I look forward to strengthening the relationship between 4-H and Junior Farmers across the province. By engaging and encouraging them to be Rural Leaders we can better our Communities!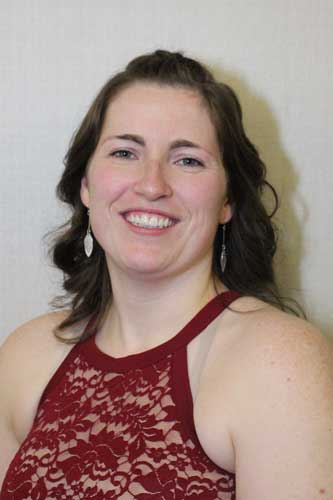 Meredith
Mulligan
Hi everyone, I'm Meredith Mulligan and I've been a member of Renfrew County Junior Farmers for 9 years. I've held many positions within our local club including President, Assistant Provincial Director, and Public Relations, among others. I work full-time at a local, multi-location feed store and have been a director of our local fair board for the past 7 years. Junior Farmers has helped me find many opportunities over the years and helped me become a better leader, both within our local Junior Farmer club and in my community. I am excited to be able to give back to this great organization in whatever way I can as this year's Social Media Rep!
Mission

To build rural leaders through personal growth, travel, experiences, and community betterment.
Junior Farmer clubs in Ontario were formed long before JFAO came to be. In 1914, agricultural short courses were conducted by the Agricultural Representatives in several counties.