If you would like to receive the Bullhorn by email, please email info@jfao.on.ca with your first and last name, and the email you would like the newsletter sent to.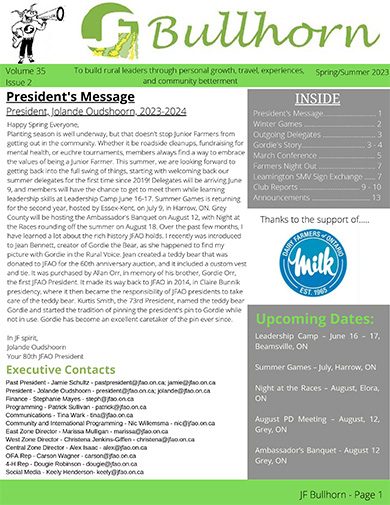 Planting season is well underway, but that doesn't stop Junior Farmers fromgetting out in the community. Whether it be roadside cleanups, fundraising formental health, or euchre tournaments, members always find a way to embracethe values of being a Junior Farmer.
Past Bullhorn Newsletters
JFAO gives future leaders a chance to become leaders of today and tomorrow while maintaining a connection with our roots.