If you would like to receive the Bullhorn by email, please email info@jfao.on.ca with your first and last name, and the email you would like the newsletter sent to.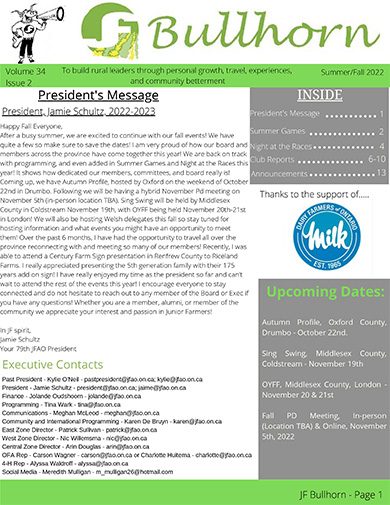 After a busy summer, we are excited to continue with our fall events! We have quite a few so make sure to save the dates! I am very proud of how our board and members across the province have come together this year! We are back on track
Past Bullhorn Newsletters
JFAO gives future leaders a chance to become leaders of today and tomorrow while maintaining a connection with our roots.