Each year at March Conference, Junior Farmers from across the province hear speeches from three charities and vote on one to support throughout the year. Local Junior Farmer clubs host fundraising events and donate the proceeds to our provincial charity. JFAO policies dictate that all profits from alcohol sales at provincial events are donated to the provincial charity, as well as the proceeds from our major silent auctions. Junior Farmers regularly raise thousands of dollars for the provincial charity. If you are a registered charity working to improve lives in Ontario and want to apply to be JFAO's provincial charity for the upcoming year, email info@jfao.on.ca
Do More Ag – Provincial Charity 2021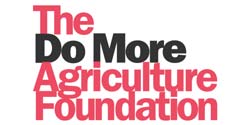 We envision a culture in Agriculture where all producers are encouraged, empowered and supported to take care of their mental well being. Do More Ag is helping to realize this culture in agriculture by creating awareness about mental health and breaking the stigma that currently exists while building a community of support and resources for those impacted and affected. We will help all producers realize they are not alone and they have an entire industry behind them. How can you Do More? Sometimes its as easy as being able to Talk More, Ask More and Listen More.
For more information, please click on this link: https://www.domore.ag/about-us
Feed Ontario – Provincial Charity 2020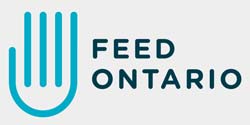 Feed Ontario makes it easy to strengthen our provincial food system.  With your support, we help food banks become more effective and help them reach the people who need them the most.  By taking action for Feed Ontario, you can apply pressure to ensure the government prioritizes making access to nutritious food a right for all Ontarians.
For more information, please click on this link: https://feedontario.ca/about-us/who-we-are/ 
Alzheimer Society of Ontario – Provincial Charity 2019
Since 1983, the Alzheimer Society of Ontario has been dedicated to improving the quality of life for Ontarians living with Alzheimer's disease and other dementias while advancing the search for the cause and cure. With a network of 30 Societies across Ontario, they offer Help for Today through their programs and services for people living with dementia and Hope for Tomorrow…® by funding research to find the cause and the cure.
For more information, please click on this link: https://alzheimer.ca/en/on/About-us/About-the-Alzheimer-Society
Endowment Fund – 2018 Charity

The purpose of the JFAO Endowment is to establish a financial resource base that will
provide an annual income to assist JFAO in enhancing the mission statement, To Build Future Rural Leaders Through Self-Help and Community Betterment.
The Endowment Fund was established with receipts from March Conference in 1994, 50th Anniversary donations, and ongoing donations specified for the Endowment Fund. A minimum of 20% of the annual interest income must be re-invested each year. In 2012 JFAO partnered with the Ontario 4-H Foundation to invest our growing funds. The endowment fund has been entrusted with the Ontario 4-H Foundation for a six years now in an effort to earn the largest interest rate possible for our investment. In the event JFAO ceases to operate, the interest of the endowment will be designated to foster rural leadership training, continuing the legacy of the JFAO name. To ensure this fund strengthens for future use, it is this year's provincial charity.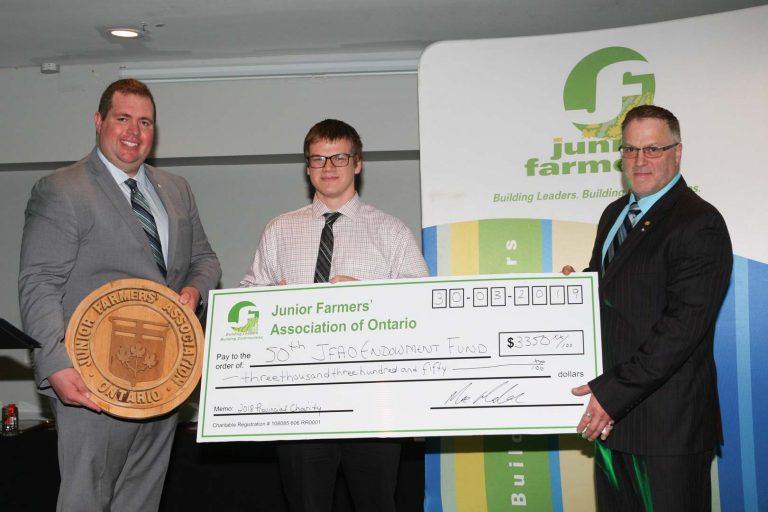 Second Harvest – Provincial Charity 2017
Established in 1985, Second Harvest is the largest food rescue charity in Canada. Second Harvest rescues fresh, surplus food that would otherwise go to waste, and delivers it to 225 social service agencies in the GTA, feeding people experiencing hunger – children, adults and seniors who access meal programs, food banks, shelters and community services. In 31 years Second Harvest has rescued and delivered over 116 million pounds of good food, thus preventing 50 million pounds of greenhouse gases from entering the atmosphere. For every dollar donated, Second Harvest can provide two meals.
Download the Second Harvest Fact Sheet. (PDF)
Make a food donation to Second Harvest.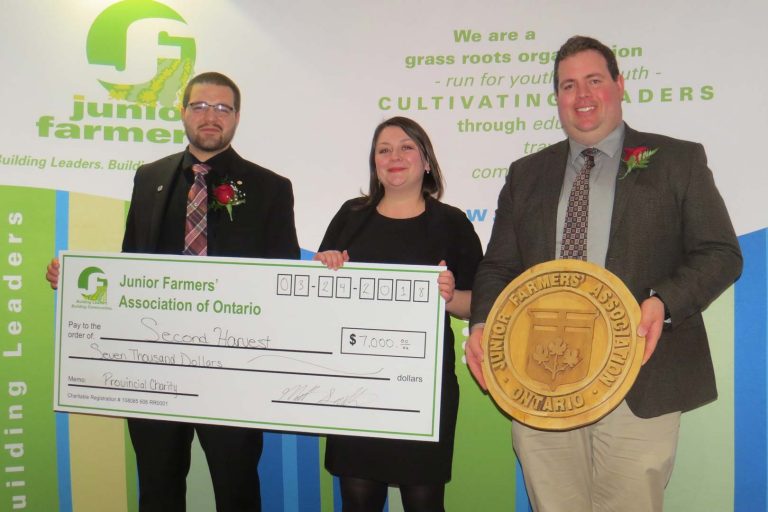 Ontario Agri-Food Education Inc. – Provincial Charity 2016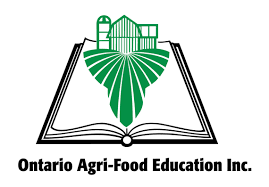 Ontario Agri-Food Education Inc. (OAFE) is a registered charity incorporated under the Agricultural and Horticultural Organizations Act of the Ontario Ministry of Agriculture and Food. OAFE was created in 1991 with the mission of building awareness and understanding of the importance of an agriculture and food system. The Ontario Ministry of Agriculture and Food provides baseline funding in support of OAFE's programs and services.
OAFE is dedicated to enhancing the learning experiences of students by providing high quality, objective and curriculum-linked agriculture and food related learning materials and professional consultative service to Ontario educators.