Program Currently On Hold
Due to the global pandemic, international exchange program are suspended.
Please see the information below as an example of past exchange successes.
We will return with new exchange programs when it is safe to do so.  Plans are underway. 
Travel The World With JFAO!
International Cultural Exchanges
Location

Spots Available

Approx. Dates

Approx. Duration

Age

United Kingdom

1

Northern Ireland-May 12-26
Scotland June 10th-July 21

6-13weeks

20-26

Germany

1

End of May- August

Up to 2 Months

20-29

Scotland

1

 June 10 – July 21

Up to 6 weeks

20-29

Switzerland

2

June 21st or June
23rd arrival

6 weeks or
3 months

20-29

Austria

1

July 3rd – mid August

6 -12 weeks

20-26

Wales

2

July 17th – July 31st

2 weeks

20-26

Republic of Ireland

1

July 31st – Aug. 21st

3 weeks

20-29
Apply for the above exchanges by March 13, 2020 by downloading the application form here: Exchange Application (PDF)
JFAO International Exchange Program Hosting Application (PDF)
Requirements:
All applicants must have been a JF member in good standing for at least one year. International applicants 20-29 (max. 26 for UK and Wales exchange) as of January 1st the year of the exchange. Following each exchange, a travel bursary is offered once all of the program requirements are completed. Please see the Travel section of the JFAO
Policies for more specific requirements and bursary amounts. Opportunity conditions will be based on the policies in effect as of January 31st.
Note: A past exchangee may apply for a different travel opportunity. Priority will be given to any qualified member who has not previously been awarded a travel opportunity
We are patiently waiting to see what 2022 has in store for us.
Ambassador's Banquet
Each year JFAO hosts the Ambassador's Banquet to recognize past exchange delegates who have travelled internationally, as well as celebrate the exchangee's who have visited Ontario through the summer and those who went on exchange in the past year.
2019 Incoming Fall Exchange Delegates
Sian Healy – Wales
Sian is a 20-year-old, from Builth Wells, Wales! She is in her final year of study at the University of South Wales achieving a Bachelor of Nursing. Sian has been a member of the Pontfaen Young Farmers club for the past 10 years, holding positions such as secretary and press reporter. She enjoys singing, in fact, she has been a part of choirs that have traveled to Russia and has performed at the opening ceremony of the 2012 London Olympic Games. During her exchange to Canada, she is looking forward to attending the Royal Winter Fair in Toronto, seeing how JFAO runs and experiencing some Canadian culture!
Bleddyn Davies – Wales
Bleddyn hails from Llandysul and is 26 years old. In 2015, he graduated from Aberystwyth University with a degree in Agriculture. He is now farming on his family farm! He has been apart of Young Farmers for 13 years with the Caerwedros club. In his free time he enjoys playing rugby, training sheepdogs, being outdoors and learning new things through challenges. During his exchange to Canada, he is looking forward to seeing the differences in agriculture between the UK and Canada.
2019 Incoming Summer Exchange Delegates
Stephanie Wattkins – England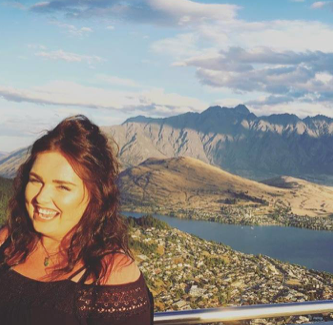 Stephanie is a 25 year old, who lives in Worcester, England. She has held many roles in her Young Farmers club in Tewkesbury, over her past years of involvement. She has a passion for making specialty cakes, which led her to open up her own small craft and bakery business, although she does enjoy working on her parents' arable ad chicken farm, when time allows. She is excited to visit Niagara Falls during her JFAO exchange!
Catherine Rettberg- Germany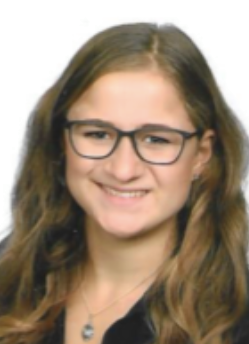 Catharine is a 22 year old, who hails from Liebenburg, Germany. She has been a member of her Young Farmers Club, 'Landjugend Nordharz', for three years and serves as 2nd treasurer. She is heavily involved in her village and church communities, outside of work. She currently works as a trainee in a bank. Catharine is beyond excited to embark on her exchange through JFAO!
Kathryn Speers- Northern Ireland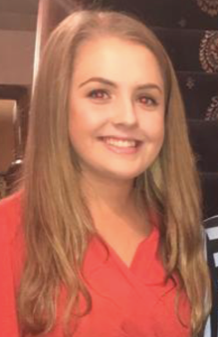 Kathryn is 21 years old, and is thrilled to be travelling to Ontario from Ballymena, Northern Ireland! She is currently studying at Queens University in Belfast, in her third year of civil engineering. I have been a member of Ahoghill Young Farmers for 7 years and she is the current club secretary. Her goal during her JFAO exchange is to experience as much of Canada's culture as possible and lots of new skills.
[
Christine Hiesgesberger- Austria
Christine is a 22 year old, from Absdorf, Austria. She has been an active member of her local Young Farmers club, Landjugend Statzendorf, for about 10 years. She has a bachelor's degree in product marketing and management, with a focus on food industries and renewable energies. She enjoys travelling, yoga, spending time with friends and family, and organizing events. She is most excited to meet people, improve her English, and learn about a new culture on her JFAO exchange, before heading back to Austria to obtain her Master's Degree.
Paschal Couglan- Republic of Ireland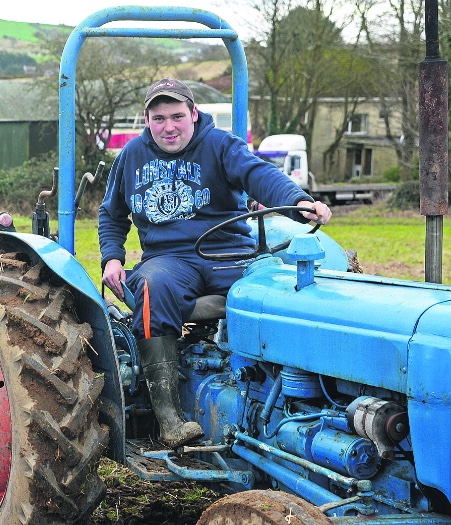 Paschal Coughlan taking part in the confined vintage class at the Clonakilty ploughing match on Sunday, watched by his dad, Michael Coughlan, and Michael McCarthy from Ardfield. (Photos: Denis Boyle)[/caption]
Paschal is graduated from Wageningen University with a degree in Genetic Improvement of Livestock. He is passionate about agriculture, animal breeding, and agricultural politics. He is a member of the Ballinscarthy Macra na Feirme and the Clonakilty Agricultural Society. Paschal is a beekeeper and also competes in competition ploughing. A fun fact about Paschal is he captained successful underage football teams too.
Testimonials:
Read stories form past travellers on the JFAO Blog.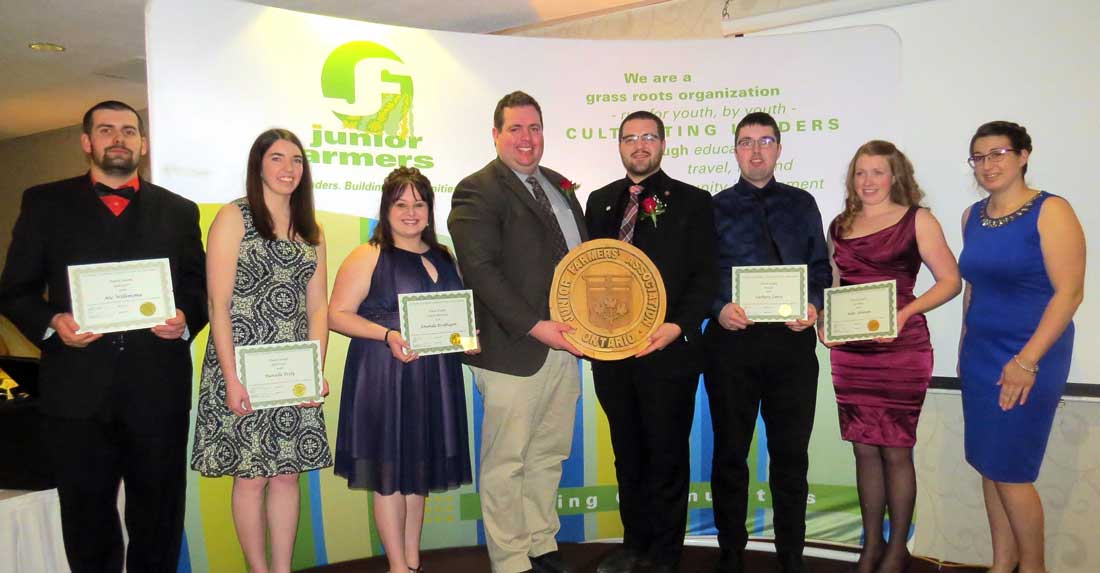 Congratulations to the 2018 Travel Exchange Winners! Pictured Left to Right: Nic Willemsma (Germany), Danielle Teefy (Scotland), Amanda Brodhagen (United Kingdom), Erich Weber (President), Matt Smith (Past President), Zach Lance (Wales), Kate Johnson (Austria), and Meaghan Weber (2017 Executive Director of Community and International Programs). Missing from the photo: Adrian Straathof