Ontario Young Farmers Forum moves to a virtual program!
In light of ongoing health concerns related to COVID-19, JFAO will transition the Ontario Young Farmers Forum (OYFF) to a virtual discussion series for 2020. The virtual program will consist of a four-part speaker series during the month of November. A number of topics will be covered in these sessions and the final session will include a panel of young farmers from across Canada. Each session will include a presentation from a Canadian farmer!
Check out the FAQ's below.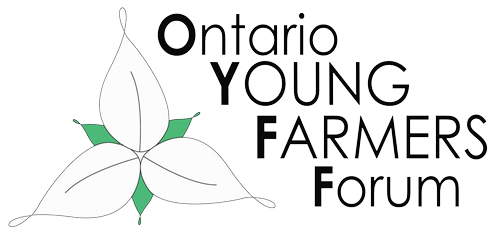 Read more about the 2020 OYFF programs and watch the video replays.
OYFF 2020 Virtual Programs

Walk the Talk: Exploring Mental Health In Agriculture
Session 1 - Monday, November 2, 2020 at 7:00 pm

4R's: More Sustainable Than You Think!
Session 2 - Tuesday, November 10, 2020 at 7:00 pm

Planning for Farm Succession with MNP
Session 3 - Wednesday, November 18, 2020 at 7:00 pm

The Canadian Young Farmer Panel
Session 4 - Thursday, November 26, 2020 at 7:00 pm