Planning for Farm Succession with MNP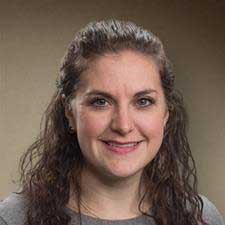 Kelleen
Tait
Join Kelleen Tait, Partner and Business Advisor with MNP in Lethbridge, AB for a discussion around farm succession and how to start the planning process. Receive practical tips on starting succession planning and learn about the various topics that you should consider.
Susan
MacKinnon
Susan McKinnon, CPA, CGA, is a Manager with MNP in Stratford, Ontario. Susan grew up in Owen Sound, Ontario on a beef farm operation. She was an active member in 4-H from a pre-member to a leader for several years. Susan obtained her CGA designation in 2008 while working for a public accounting firm in Owen Sound. Susan joined MNP in January 2020 in Stratford, Ontario after spending five years prior to, living in, Saskatchewan working in the agriculture/feedlot industry. Susan brings a hands-on in-depth knowledge of agriculture to clients in financial statement preparation, taxation, and farm support programs.
Each week during the Ontario Young Farmers Forum we will be putting a spotlight on a different Canadian farm. Lori Smith and Martin Littkemann from the Ontario Water Buffalo Company will join us for our third farm spotlight.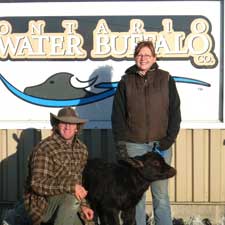 Lori Smith
and Martin Littkemann
Lori and Martin own and operate the Ontario Water Buffalo Company in Stirling, Ontario. They began the company because they wanted to try something different. After touring water buffalo dairy facilities in Italy, Lori and Martin purchased 40 Italian-bred water buffalo from a farm in Vermont. In September 2008 they started milking, and soon after purchased 10 Bulgarian water buffalo from a farm in British Columbia. Today, their herd numbers over 700 water buffalo, some friendly cats, horses, and a smiling dog!